Mission
The Canadian Research Knowledge Network is a partnership of Canadian universities, dedicated to expanding digital content for the academic research and teaching enterprise in Canada.
Through the coordinated leadership of librarians, researchers, administrators and other stakeholders in the research community, CRKN undertakes large-scale content acquisition and licensing initiatives in order to build knowledge infrastructure and research and teaching capacity in Canada's universities.
Vision
CRKN is a catalyst for innovation and development and achieves the greatest possible impact in support of Canadian research, scholarship, creative activity and knowledge transfer by working creatively and collaboratively with other stakeholders. 
Values
Accountability: CRKN is driven by and accountable to its membership.
Broad access: CRKN is committed to securing the broadest possible access to the world's knowledge for the benefit of its member universities and the communities they serve.
Collaboration: Commitment to collaboration and the building of partnerships among stakeholders underpin all CRKN operations and activities.
Transparency: CRKN operates transparently, engaging in open dialogue, communicating its actions effectively, and responding to input in an ongoing fashion.
Consensus building: CRKN recognizes the diversity within its member institutions and the research community, and builds consensus and understanding in achieving common goals.
Excellence: CRKN is committed to excellence and the pursuit of continuous improvement in its services and operations.
WHY A NATIONAL STRATEGY?
For Canada to improve its capacity for research output, innovative strategies that work across jurisdictions are critical. New organizational, business and scholarly communication models are needed over the long term to meet researchers' information needs, even as practical strategies for securing electronic journals and databases are implemented in the short term.
CRKN, represents such strategies. The organization brings together universities in Canada across 10 provinces, two official languages (French and English), and diverse degree and program offerings, and puts in place a national foundation for acquiring scholarly research content in digital formats.
The 75 institutions that currently participate in CRKN include all research universities offering degrees at the Masters and Doctoral level as well as the vast majority of institutions offering Baccalaureate degrees, and represent over 1,000,000 full-time equivalent faculty, graduate students and undergraduates.
The consortium is inclusive; that is, member universities are committed to licensing a broad portfolio of research content from multiple vendors, with resources acquired available equally to all participants.
Learn more about the history of CRKN.
Meet the CRKN Board of Directors
CRKN is driven by a dedicated group of volunteer library and research experts. Learn more about the members of the Board.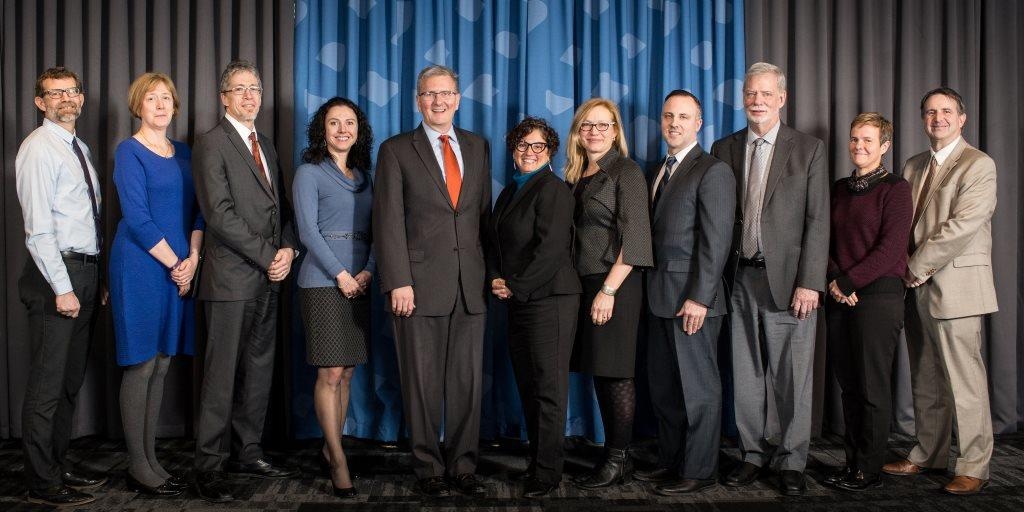 Learn more about CRKN Projects and Collaborations
CRKN is proud to work with stakeholders nationally and internationally with the goal of expanding equitable access to content. Visit the Projects & Collaborations section to learn more about some of our exciting initiatives.
Keywords