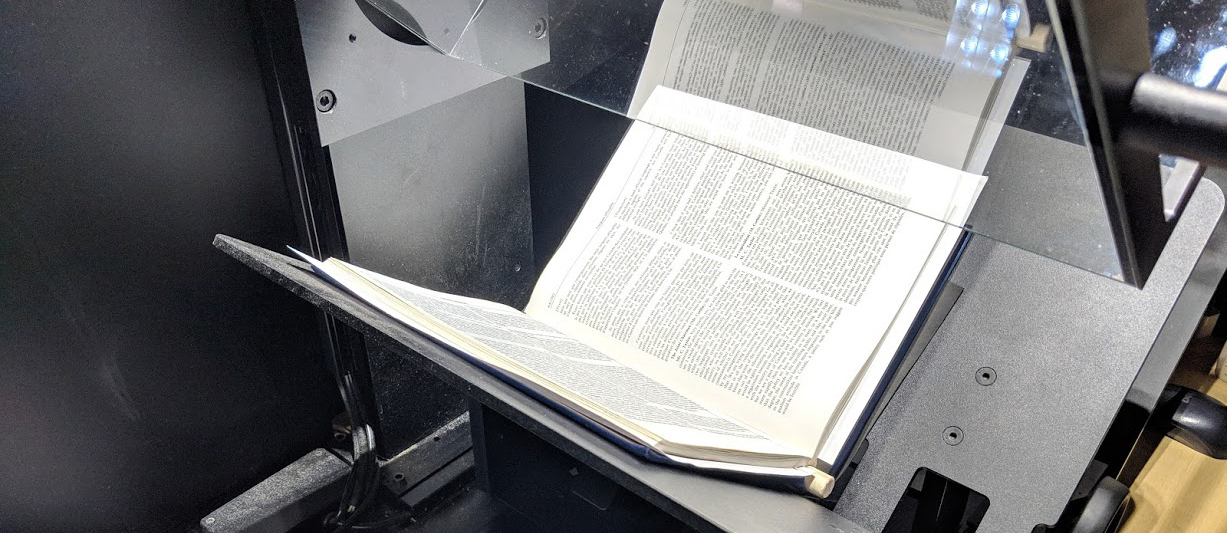 Partner with Canada's Trusted Documentary Heritage Expert
CRKN's digitization services are designed to provide clients with best-quality digital reproductions of their materials that adhere to metadata and technology standards. With a range of scanning, access and preservation service options, we are committed to working with you to ensure that your project is completed to your highest satisfaction.
As your not-for-profit digitization partner, CRKN is committed to:
Exceptional Service: Partner with CRKN on all aspects of your digitization project or leverage CRKN's expertise on specific project elements.
Flexibility and Customization: We work with the broad spectrum of documentary heritage content types and will tailor our approach to your project by optimizing standard solutions or by providing custom solutions.  
Dedicated Experience: With over 40 years of expertise in preservation and a trusted digitization partner of over 20 years, CRKN also operates one of six Trustworthy Digital Repositories (TDRs) in the world.   
Partnership Approach: Canada's institutions and organizations possess rich holdings containing our nation's evolving documentary heritage. We aim to be a coordinator, facilitator, and service provider for digitization initiatives.  
What others say about our work:
"CRKN supported our digitization project in every aspect, including digitization, metadata creation, and hosting. We benefited from CRKN's expertise and experience and also their ability to handle large-scale projects. CRKN is an essential not-for-profit partner for documentary heritage projects of national and historical significance." Joseph Hafner, McGill University Library
"We had the pleasure of working with CRKN to digitize a number of local newspapers from microfilm. In addition to exceptional quality in their digitization and preservation services, we also benefitted from CRKN's access services, a cost-effective offering, which allowed us to make these local newspapers readily available to the public." Liz McQuaig, Central Library, Mississauga Library System
Ready to start your project? Fill out our new project questionnaire and we'll follow-up directly.