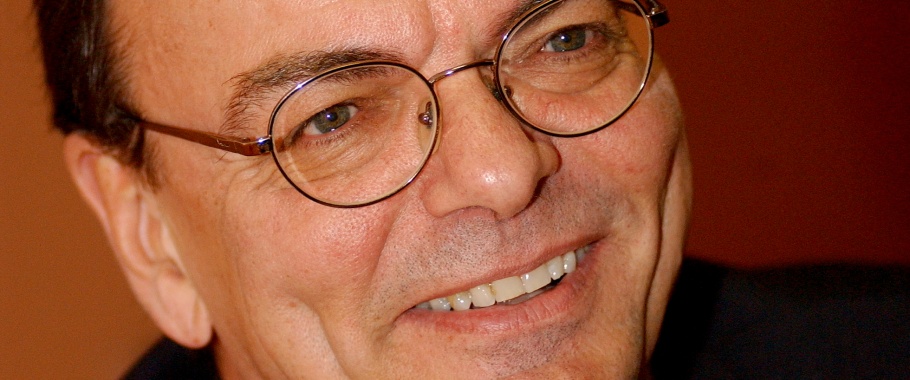 Ottawa – Sept. 19, 2011 – The Canadian Research Knowledge Network (CRKN) is pleased to announce Jean-Pierre Côté as the 2011 recipient of the Ron MacDonald Distinguished Service Award. The award ceremony will take place at the All Delegate Reception on October 4, in Gatineau, Quebec, preceding the CRKN Annual General Meeting.
This award recognizes Mr. Côté for the years of collaborative work he contributed in carrying out his vision to build library infrastructures to create mutual benefit for researchers and students across Canada.
Jean-Pierre Côté worked at Université du Québec à Montréal from 1981 to 2000, where he served as the Director General of Libraries for ten years before taking the position of Director General of Libraries at Université de Montréal.  His work on the inaugural Steering Committee of the Canadian National Site Licensing Project (CNSLP) from 2000-2003 led to the incorporation of CRKN as a not-for-profit organization, in which he was a founding Director.  As the first chair of CRKN's Executive Committee between 2004-2006, Mr. Côté played a key role in the development of the organization and laid the foundation for the ongoing expansion and diversification of its content program
"Jean-Pierre played a critical role in the early years of CRKN's development that has paid exceptional dividends over the past 11 years," says Michael Ridley, Vice Chair of the CRKN Board of Directors. "Although he has since taken his retirement, Jean-Pierre's vision, advocacy, and dedication over six years of service continues to animate and inspire the organization in so many constructive and innovative ways."
Mr. Côté was instrumental in uniting different government and not-for-profit organizations to a common understanding that resulted in a network of stakeholders. This approach was foundational in channelling the support of the Canada Foundation for Innovation (CFI), and later the Social Sciences and Humanities Research Council (SSHRC), for the work of the library community at the national level.
"It was evident that the library community could make giant strides in advancing the work of all researchers and students in Canadian universities by shifting our focus to the national level and by adopting digital research content," commented Jean-Pierre Côté.  "Working together to create a sustainable organization after the initial funding seemed like a natural course of action."
The Ron MacDonald Distinguished Service Award was created by CRKN in September 2008 to honour the late Ron MacDonald, a key contributor to the development of CRKN's collaborative programs and services.
About CRKN
The Canadian Research Knowledge Network is a partnership of Canadian universities, dedicated to expanding digital content for the academic research enterprise in Canada. Through the coordinated leadership of librarians, researchers, and administrators, CRKN undertakes large-scale content acquisition and licensing initiatives in order to build knowledge infrastructure and research capacity in 75 of Canada's universities.