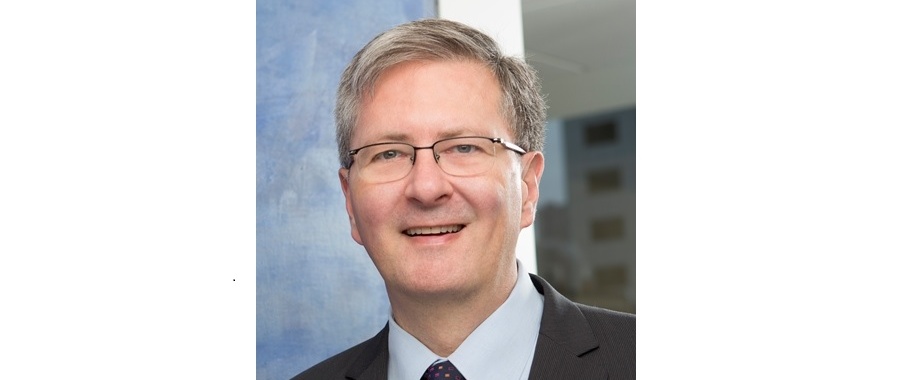 Ottawa – October 4, 2016 – The Canadian Research Knowledge Network (CRKN) is pleased to announce the appointment of Dr. Alan Shepard as Chair of its Board of Directors for a three-year term, commencing October 20, 2016.
Dr. Shepard is currently the President and Vice-Chancellor of Concordia University in Montreal. Previously, Dr. Shepard served as Provost and Vice-President of Ryerson University following leadership roles at the University of Guelph, Texas Christian University, and University of Virginia. Dr. Shepard earned an undergraduate degree from St. Olaf College in Minnesota and was a visiting undergraduate at Cambridge University. In 1990, he received a PhD in English from the University of Virginia. He has held fellowships at the Folger Library in Washington, D.C. and the University of Toronto.
Since joining Concordia in 2012, Dr. Shepard has reshaped the university's image, hired a new team of academic leaders, developed new undergraduate and graduate programs, created District 3, an innovative incubator on campus, and under his leadership, the University is currently expanding and renovating its Webster Library. During his time at Ryerson University, Dr. Shepard focused on building Ryerson's strength as a leading post-secondary institution which included launching the Ryerson Entrepreneur Institute, developing a number of entrepreneurship-focused programs, and supporting library innovations unfailingly, including the library's vision for the building of the Student Learning Centre including a branch of the innovative Digital Media Zone (DMZ).   
"Dr. Shepard's extensive experience in developing and building robust university programs and initiatives, as well as his esteemed work in government relations and advocacy for universities across the country, will act as an essential contribution to CRKN," says Carol Shepstone, Vice-Chair of CRKN's Board of Directors. "As a strong relationship builder and leader within academic administration and governance, Dr. Shepard brings a range of skills to the CRKN Board and we are very much looking forward to welcoming him to the team."
"I am looking forward to building on the strengths of CRKN and contributing to its continued innovation over the next three years," says Dr. Shepard. "I hope to build on my experience working within Canadian research institutions and overcoming the contemporary challenges facing universities and the scholarly communication community as a whole," continues Dr. Shepard. "I'm honoured to take on the role of Chair of the Board and looking forward to getting started."
Dr. Shepard's research interests include the future of higher education, sixteenth- and seventeenth-century literature and culture, renaissance humanism and rhetoric, early modern literature and science, and more. An accomplished academic, Dr. Shepard has published widely, including three books, Marlowe's Soldiers, Coming to Class, and Fantasies of Troy, and a number of essays and technical reports. He was Editor-in-Chief for five years of the bilingual, multidisciplinary journal Renaissance and Reformation/Renaissance et Réforme. 
Dr. Shepard will succeed Dr. Elizabeth Cannon who served a three year term beginning in 2013. "Under Dr. Cannon's leadership CRKN undertook a number of major initiatives including the Institutional Mobilization Task Group (IMTG), the revised CRKN model license, the Canadian National Digital Heritage Index (CNDHI) and the journal usage project," continued Carol Shepstone. "As CRKN continues to work closely with research institutions around the country it has been a substantial advantage to benefit from the knowledge, expertise, and leadership that Dr. Cannon brought to the Board. On behalf of the Board of Directors of CRKN, we thank Dr. Cannon for her service and dedication."
About CRKN
The Canadian Research Knowledge Network is a partnership of Canadian universities, dedicated to expanding digital content for the academic research enterprise in Canada. Through the coordinated leadership of librarians, researchers, and administrators, CRKN undertakes large-scale content acquisition and licensing initiatives in order to build knowledge infrastructure and research capacity among its membership of 75 Canadian universities.
For more information, please contact:
Clare Appavoo

Executive Director
Canadian Research Knowledge Network
613-907-7029
cappavoo@crkn.ca
Keywords