12:00 p.m.
5:00 p.m.
Pacific Time
Jointly co-hosted by the National Heritage Digitization Strategy (NHDS) and Canadiana, the platform and digitization services of the Canadian Research Knowledge Network (CRKN), the goal of this workshop is to highlight the digitization and preservation work of the NHDS and Canadiana, and gather end-users perspectives on how the NHDS and Canadiana should evolve to meet user needs. 
This event will:
Share updates on the work of the NHDS and Canadiana
Profile digitization projects and initiatives 
Gather community insight into how the NHDS and Canadiana should evolve 
Explore approaches to continued communication on the future of digitization and preservation in Canada 
Brainstorm as a community about the challenges and opportunities of digitization, access, and preservation of Canada's documentary heritage 
This event is sponsored by CRKN and is free to attend. Registration is open on a first come, first serve basis. Should your plans change and you are no longer able to attend, we ask that you contact us by email.  
Registration is now closed. If you would like to attend, please email rross@crkn.ca.
Location: The workshop will be held at the SFU Segal Building, 500 Granville Street, Vancouver. 
Time and date: The workshop will be held on October 16, 2018, from 12:00 p.m. to 5:00 p.m. Following the workshop, all attendees are invited to stay for a welcome reception as part of the CRKN's AGM held from 5:30 p.m. to 7:00 p.m. in the Founders Hall of the SFU Segal Building. 
Logistics: Attendees are responsible for their travel and accommodations. Lunch will be provided for all attendees. 
For more information, contact Rebecca Ross at rross@crkn.ca. 
Programming Overview
11:30-12:00: Arrivals and registration
12:00-12:30: Lunch and networking
12:30-12:45: Welcome from NHDS and CRKN 
12:45-1:15: Keynote (Christina De Castell, CEO, Vancouver Public Library)
Summary: 

When we support local creativity and the sharing of ideas, we support building community. Every library and memory institution has an opportunity to increase understanding of our history, the experiences of our neighbours and the value of individual stories. We can discover the voices of the present that aren't being heard, and find ways to support authors, creators and storytellers. Christina will discuss Vancouver Public Library's exploration of ways to support and share ideas and stories in a digital environment, and connect this to conversations happening in libraries around the world.
1:15-1:45: Update on the recent work of the NHDS and CRKN
1:45-2:45: Content and Discovery of Documentary Heritage: A panel discussion
2:45-3:00: Break
3:00-4:30: Interactive session
4:30-4:45: Wrap-up  
4:45-5:30: Break
5:30-7:00: Welcome Reception (Founders Hall of the SFU Segal Building)
Speakers: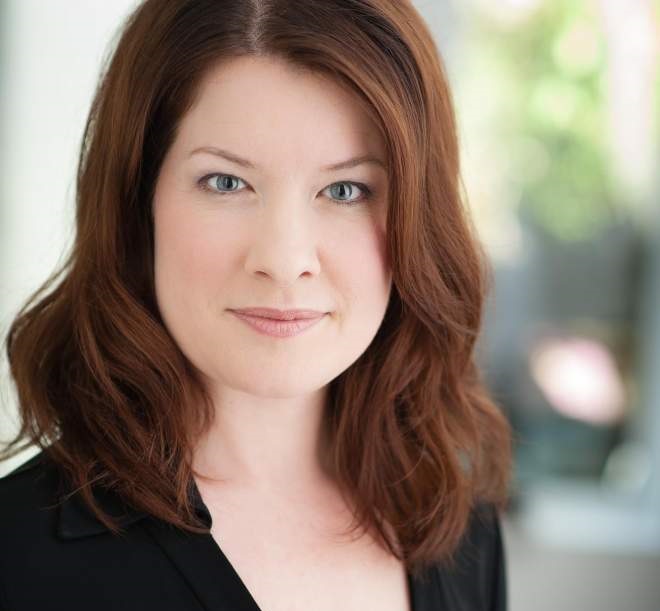 Cristina de Castell     
     Chief Librarian
     Vancouver Public Library
Christina joined Vancouver Public Library in 2006, and she was appointed Chief Librarian in 2018. Christina's prior roles at VPL include director of collections & technology, manager of online information & news and manager, InfoAction.
In 2015, Christina represented libraries at UN forums as manager, policy and advocacy for the International Federation of Library Associations and Institutions (IFLA). Prior to joining VPL, Christina worked at the BC Securities Commission as a website manager, usability specialist and research librarian.
Christina is vice-chair of the copyright committee for the Canadian Federation of Library Associations. She has been a member of the Canadian Urban Libraries Council eBook task force since 2010, and a member of the IFLA elending working group and ReadersFirst leadership group since 2012. She is the co-author, with Paul Whitney, of eBooks in Public Libraries: An Evolving Landscape, and is a frequent speaker on ebooks, reading and libraries. She was treasurer of the British Columbia Library Association in 2009-10 and is a fellow and past president of the Special Libraries Association Western Canada Chapter.
Christina received a master of library and information studies from the University of British Columbia in 2001.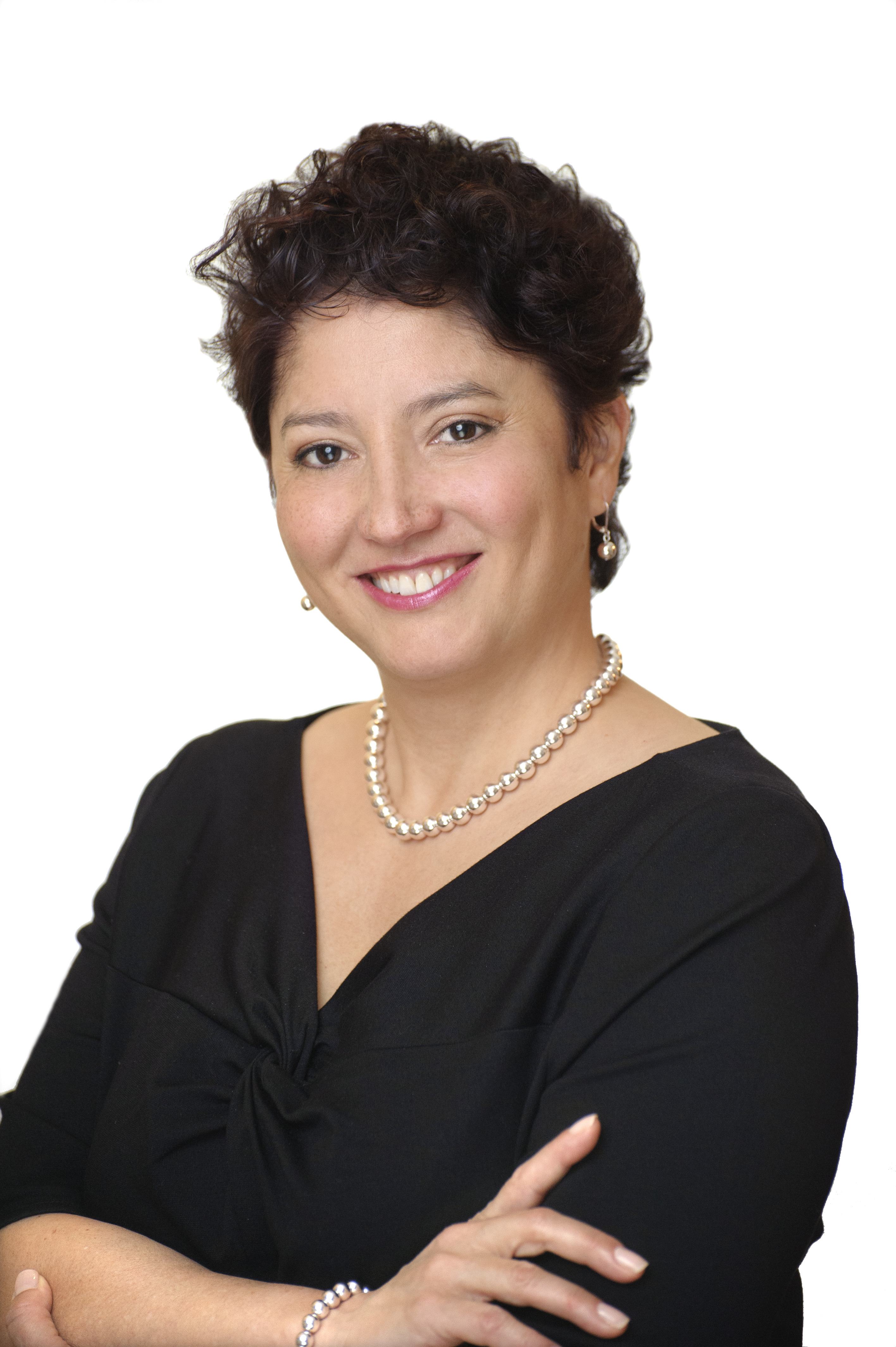 Clare Appavoo
     Executive Director
     Canadian Research Knowledge Network
As Executive Director of CRKN Clare is accountable to the Board of Directors and provides leadership and vision to the team. She is responsible for developing CRKN's overall strategic direction, implementing policies, programs, and decisions in keeping with the strategic direction, as well as administering ongoing operational and business affairs and ensuring member engagement. The ED advises the Board of Directors on new policy developments or initiatives that CRKN might undertake, developing proposals for consideration and approval by the Board of Directors and members during the Annual General Meeting. The ED also represents CRKN members in national and international initiatives. Prior to joining CRKN Clare refined her negotiating skills as Director, Sales and Strategic Support for Ingram, Coutts Information Services, working closely with university libraries across North America to provide collections and acquisitions services for monographic content. She earned a BA in General Studies from Simon Fraser University and continues her education in management and leadership through York University's Schulich School of Business.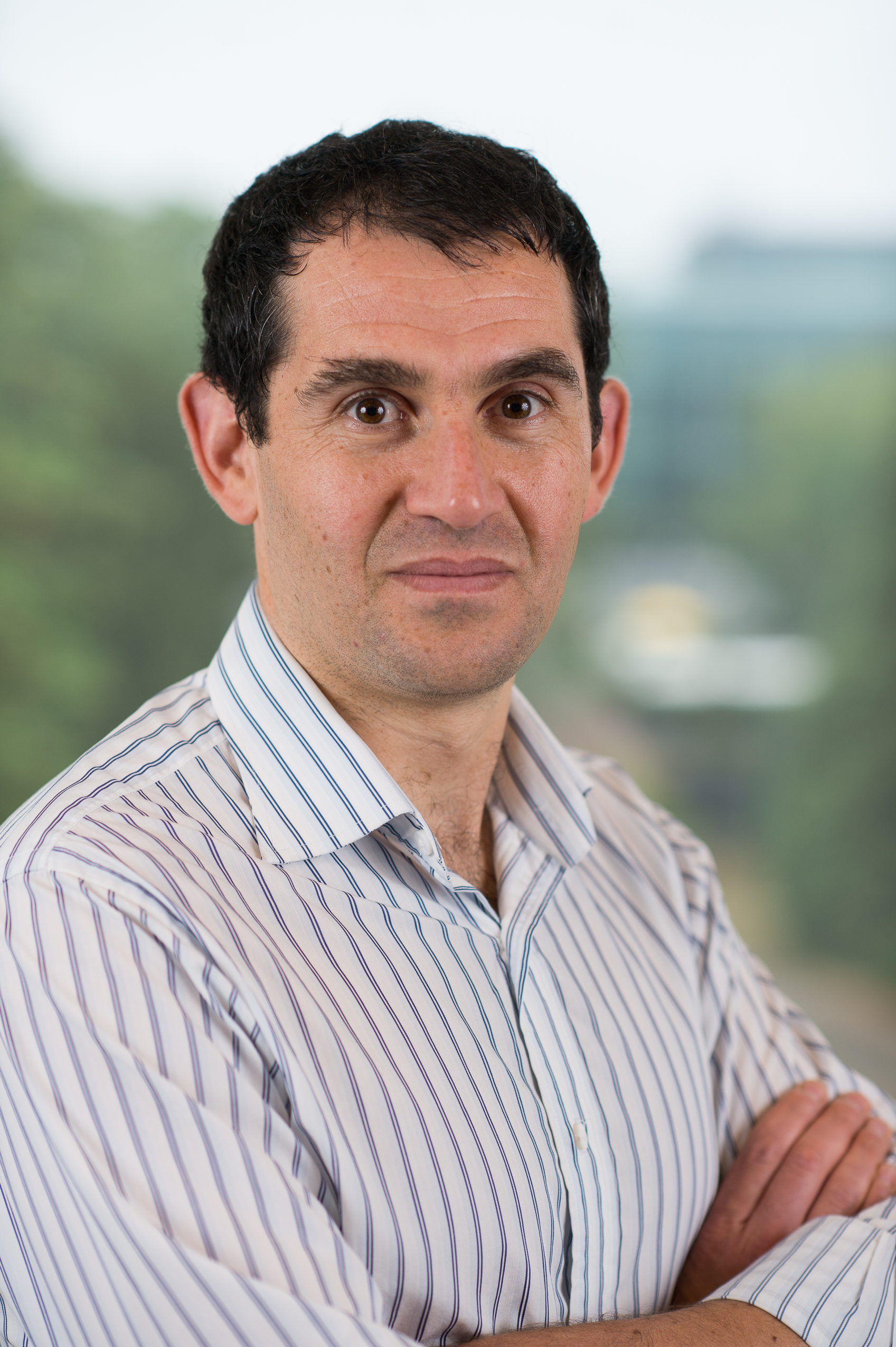 Eugene Barksy
     Research Data Librarian
     University of British Columbia
Eugene Barsky is a Research Data Librarian at the UBC Library. His recent peer-recognitions include American Society for Engineering Education and Special Library Association awards. He has published more than 20 peer-reviewed papers and presented at more than 40 conferences. Eugene chairs the national Portage Data Discovery Expert Group, participates in building the Canadian Federated Research Data Repository (FRDR), and collaborates with Research Data Canada (RDC). Eugene is an adjunct faculty member at the iSchool at UBC, teaching courses in science librarianship and research data management, and is an active member of the Pacific Northwest data curators group.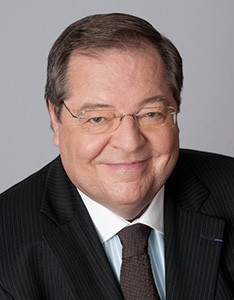 Guy Berthiaume
     Librarian and Archivist of Canada
     Library and Archives Canada
Dr. Guy Berthiaume assumed the position of Librarian and Archivist of Canada on June 23, 2014. Prior to joining Library and Archives Canada, he was the Chair and Chief Executive Officer of the Bibliothèque et Archives nationales du Québec between 2009 and 2014, following a 30-year career in academia. Dr. Berthiaume holds a Doctorate in History.
In addition to serving as a professor of Ancient History at the Université du Québec à Montréal (UQAM), he held administrative positions focusing on research and university development. Previous roles include Vice-President, Development and Public Affairs, Université de Montréal, and Vice-President, Research and Creation, UQAM.
     Lindsay Bilodeau
     Digital Heritage Services Specialist
     Canadian Research Knowledge Network
As the Digital Heritage Services Specialist at CRKN, Lindsay works on member-focused digital projects for which she performs research assistance and information gathering. She also acts as the lead for the coordination and development of the Canadian National Digital Heritage Index (CNDHI), and as the main contact for Canadiana subscribers.
Lindsay is a member of the Algonquins of Pikwakanagan First Nation and she has a deep interest in the issues surrounding representation, preservation and digitization of Indigenous collections. Lindsay's diverse work experience includes multiple departments of the Federal Government, an art gallery, a zoo in the United Kingdom, and most recently, as a researcher for the Canadian Museum of History. She holds a BA in History from Acadia University, her Master of Arts in Museum Studies from the University of Leicester and she will be pursuing a PhD in Museum Studies at Victoria University of Wellington in New Zealand beginning in early 2019.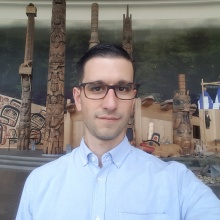 Paul Durand
     Specialist of Digital Collections Management
     Canadian Museum of History
Paul Durand is the Specialist of Digital Collections Management at the Canadian Museum of History. He has a background in history and museology from Carleton University and Algonquin College. He started with the museum in 2007 as an artefact documentalist and shortly after started working with digital collections when he became the museum's Digitization Officer and was responsible for the digitization of artefacts, photographic and textual material. Since 2014 he has been responsible for the museum's digital collections. Developing and implementing digitization, preservation and access standards and workflows for all of the museum's collections including audio visual, photographic, library, web, textual and artefacts. He is a steering committee member of the National Digitization  Strategy (NHDS), Canadian Research Knowledge Network Preservation and Access Committee member (CRKN PAC) and a co-chair of the Digitization and Digital Preservation Discussion Group (DDPDG); a group of mostly nation wide government archivists and information managers that meet to discuss and share digitization and preservation activities in their institutions. 

     Rebecca Graham
     Chief Information Officer/Chief Librarian
     University of Guelph
Rebecca Graham began her tenure as Chief Information Officer/Chief Librarian at the University of Guelph in May 2012. In 2017, she was reappointed as University Librarian. Prior to joining Guelph, she spent eight years working in the libraries of Harvard University. She began her Harvard tenure in 2003 as Associate Director for Library Operations at the Countway Library of Medicine and moved to the Harvard College Library (HCL) in 2006 where she served as the Associate Librarian for Preservation, Digitization and Administrative Services.
Prior to Harvard, Rebecca's academic library experience includes responsibilities for library IT and the digital library program at Johns Hopkins University. She served as the IDirector and Program Associate for the Digital Library Federation (DLF) in Washington DC. She served as Manager, Integrated Library Systems at the University of Illinois at Urbana- Champaign (UIUC).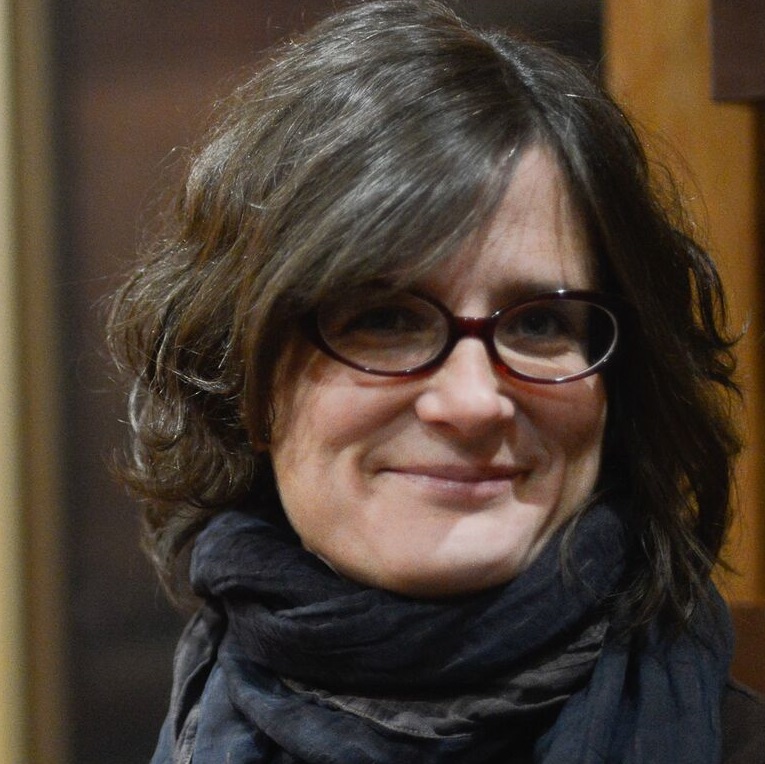 Caitlin Horrall
     Corporate Secretary, National Heritage Digitization Strategy
     Library and Archives Canada
Caitlin Horrall is the Corporate Secretary to the National Heritage Digitization Strategy. In this role, she helps the Steering Committee deliver on its action plan; leads the development and delivery of projects; and communicates the value of the strategy to anyone who will listen. Prior to this, she was the Chief of the Standards and Systems team at Library and Archives Canada.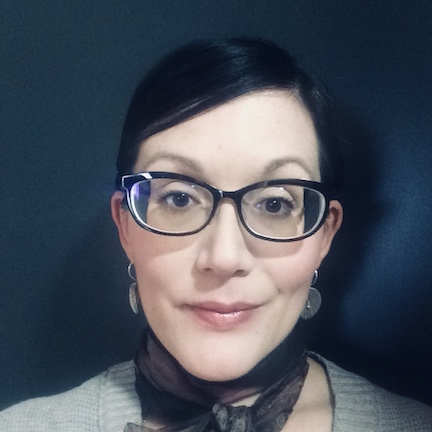 Andrea Mills
     Digitization Program Manager
     Canada Internet Archive
Andrea Mills joined the Internet Archive the spring of 2006, operating from the University of Toronto. Working closely with GLAM institutions, more than 600,000 digital texts have been brought into the digital public domain in Canada. Over the last decade, she has become immersed in all facets of managing digitization projects, at academic libraries, archives and government institutions in particular. As Digitization Program Manager for Canada, Andrea has the pleasure of coordinating Internet Archive efforts in Canada; collaborating to bring collections of material into the digital space, for Universal Access. Andrea's personal approach is centred on accessible reading formats, protecting public information and equity of access.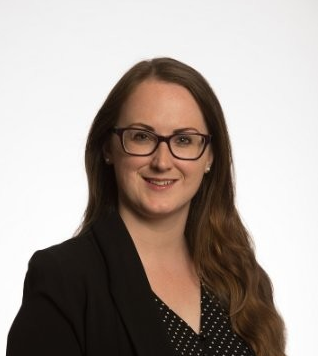 Rebecca Ross
     Director of Marketing and Stakeholder Engagement
     Canadian Research Knowledge Network
Rebecca Ross is the Director of Marketing and Stakeholder Engagement at CRKN and is responsible for driving strategic engagement with CRKN member and external stakeholder communities through development and delivery of communications and marketing strategies of CRKN's diverse programs and initiatives.
Rebecca brings over ten years of strategic marketing and communications experience in the not-for-profit sector with a focus on academic publishing. Rebecca holds BA in Linguistics and a Master of Information Studies from the University of Ottawa as well as a Diploma in Publishing from Humber College.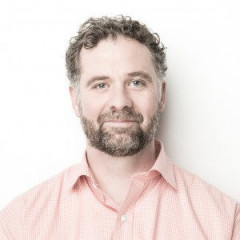 Dave Stewart
Digital Manager
Royal BC Museum
Dave Stewart has been the Digital Manager at the Royal BC Museum and Archives since 2014.  He and his team care for the organization's web assets and databases, including 4 million digital descriptions of museum specimens, artifacts and archival records. Combined, these records amount to over 400 million individual bits of datum and over 600,000 media files. Not surprisingly Dave is sympathetic to organizations who struggle with digitization. As the Steering Committee Chair of the BC Digital Library (BCDL) initiative, he works with colleagues from regional Galleries, Libraries, Archives and Museums (GLAM) to develop an end-to-end service. Built by cultural institutions for cultural institutions, the BCDL will help the GLAM sector with all of their digitization, preservation and access needs.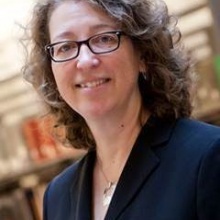 Martha Whitehead
     Vice-Provost and University Librarian
     Queen's University
Martha Whitehead is Vice-Provost (Digital Planning) and University Librarian at Queen's University. She has served as president of the Canadian Association of Research Libraries, chair of the Ontario Council of University Libraries, and chair of CRKN's Executive Committee as well as its Negotiations Resource Team. She is currently a member of the Executive Committee of the Leadership Council on Digital Research Infrastructure and SSHRC's Programs and Quality Committee. Prior to joining Queen's, Martha held various roles at the University of British Columbia Library.