Overview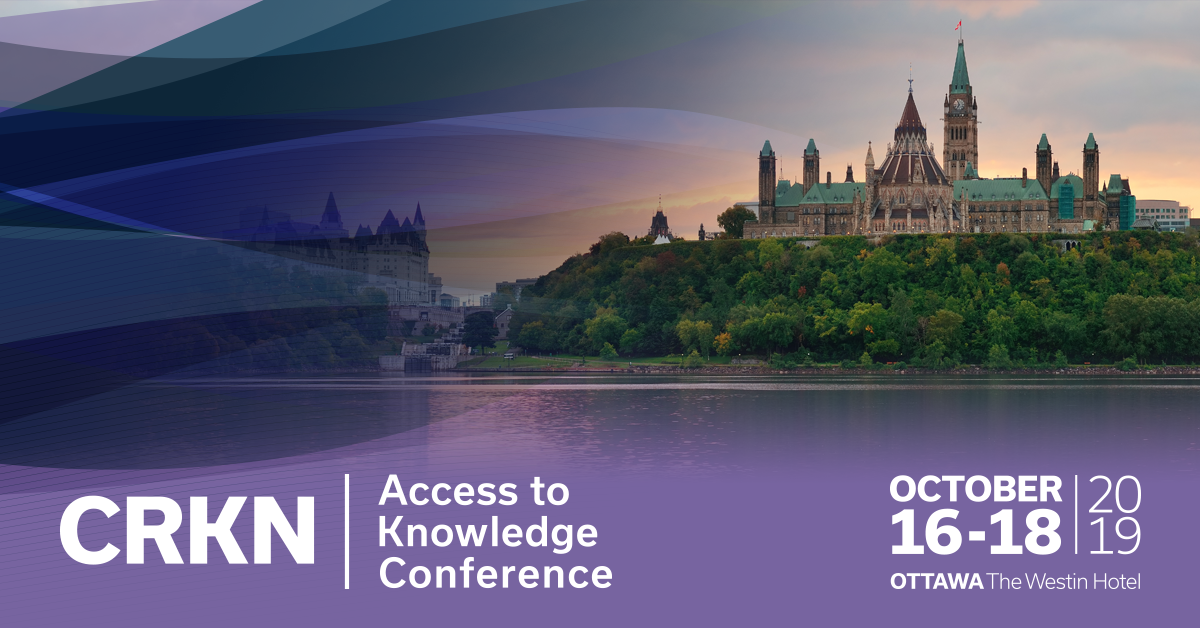 2019 CRKN Access to Knowledge Conference

 
Building on the success of previous Annual General Meetings, CRKN invites members, stakeholders, partners, and the GLAM community to participate in the inaugural CRKN Conference. Blending innovative programming on licensing, open access, and digital heritage content, the CRKN Access to Knowledge Conference will bring together stakeholders and decision-makers from across Canada to work together to meet shared goals.  
The conference is sold out!
Due to overwhelming interest, we have reached our registration limit. You can still join us for the live-stream of the Transforming Scholarly Communications workshop on October 17 from 10 a.m. to 5 p.m. ET and the sessions on Digital Heritage Content and Preservation on October 18 from 8:30 a.m. to 4 p.m. ET. Recordings of these sessions will also be posted to the CRKN conference following the event. To sign-up for the live-stream, please email fbrzezicki@crkn.ca.
For all other questions about the conference, please email nbundhoo@crkn.ca.
Program At-A-Glance
Click here to download the full conference program
Click here to read full session outlines
Updates on CRKN Business 




October 16, 2019 from 8 a.m. to 5 p.m.
Intro to CRKN

Licensing
Digital Heritage Content
Partnerships and Collaborations
Strategic Planning
CRKN

Meeting of the Members


October 17, 2019, from 8 a.m. to 9:30 a.m.
Transforming Scholarly Communications: Developing Canada's Open Access Strategy

 


October 17, 2019 from 10 a.m. to 5 p.m.
Part 1: Global Strategies and Approaches

Part 2: Global Implementations of Transformative Agreements: How They Work and Are They Working?

Part 3: Implementation in Canada: Opportunities, Challenges, and Next Steps
Digital Heritage Content and Preservation

 


October 18, 2019 from 8 a.m. to 4:30 p.m.
Overview of the Canadiana Collections - Breakfast Session (optional)

Keynote Address

Decolonizing Metadata in Canada

Joint NHDS & CRKN Session on Digitization Strategies in Canada

Sharing Digital Heritage Content through Technology

Joint NHDS & CRKN Session on Rights and Permissions of Digital Heritage Content
Keynote Speaker: Leslie Weir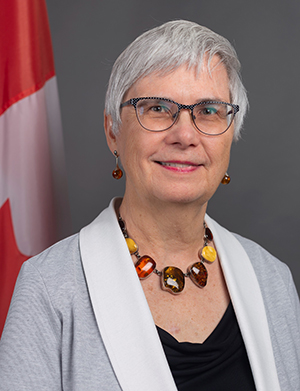 Leslie Weir became the Librarian and Archivist of Canada on August 30, 2019. Before coming to Library and Archives Canada, Ms. Weir was the University Librarian at the University of Ottawa from 2003 to 2018. Ms. Weir is one of the founding architects of Scholars Portal, and served as Chair of the Ontario Council of University Libraries from 2010 to 2012. Ms. Weir served as President of  Canadiana.org, where she oversaw the introduction of the Heritage Project, in collaboration with Library and Archives Canada, to digitize and make openly accessible some 60 million Heritage archival images. She also served as President of the Canadian Association of Research Libraries from 2007 to 2009 and the Ontario Library Association in 2017. 
Ms. Weir will deliver the keynote address of the CRKN Access to Knowledge Conference on Friday, October 18, from 8:45 a.m. to 9:15 a.m.
Social Activities & Networking
We have some great activities planned to make the most of your time in Ottawa and socialize with fellow conference attendees.
October 16 from 8 a.m. to 10:30 a.m.: Tour of the Gatineau Preservation Centre

October 16 from 5:30 p.m. to 7 p.m.: CRKN Conference Reception & Award Ceremony

October 17 from 5:30 p.m. to 7 p.m.: All-Delegate Reception
For more information about the conference or questions about registration, please contact Nazia Bundhoo, Office Administrator and Events Coordinator at nbundhoo@crkn.ca. 
We look forward to seeing you in Ottawa in October!